The first cruise ship powered by low-emissions technology has launched its pre-sale for reservations. The Silversea, a new environmentally friendly luxury vessel, is set to sail the world's most exclusive routes in 2019.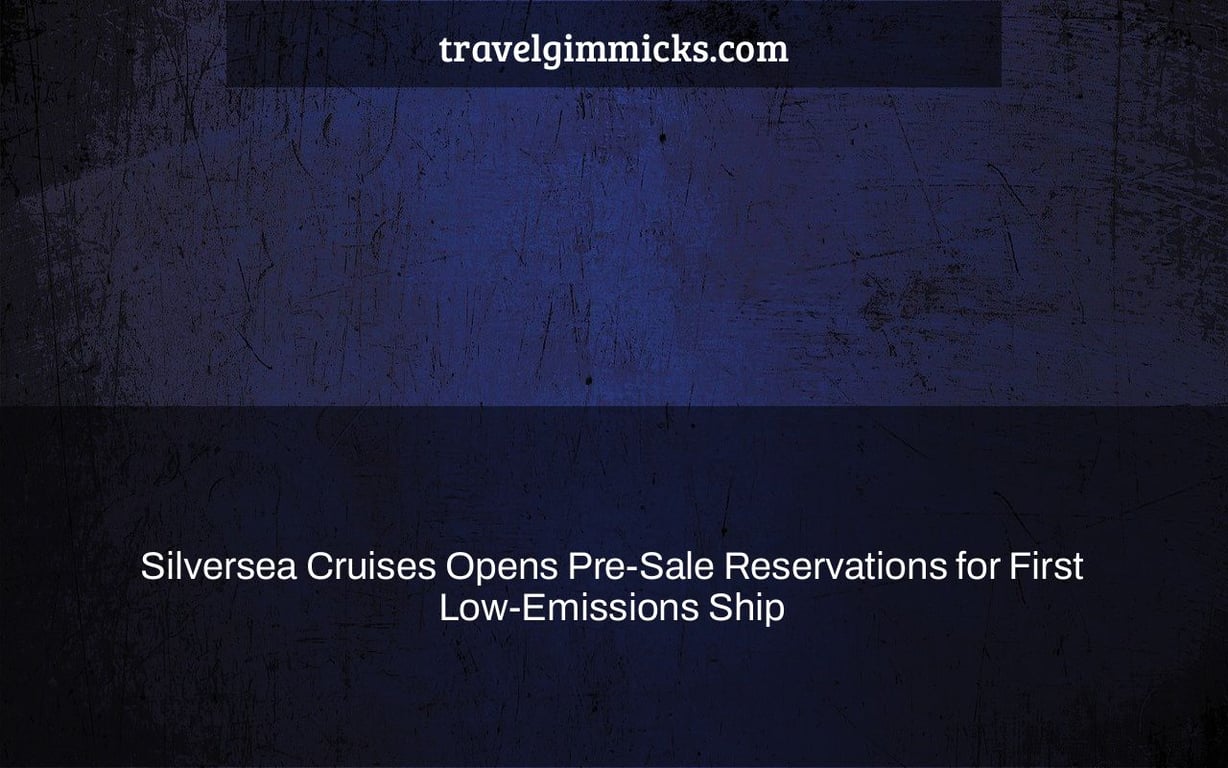 Silversea Cruises has begun accepting pre-sale bookings for sailings on the Silver Nova, the world's first hybrid, low-emissions luxury cruise ship, which is scheduled to debut in summer 2023. Silver Nova will provide a variety of international itineraries, ushering in a new age of sustainable cruising with locations all over the world.
Pre-sale tickets are now available.
Pre-sale bookings for Silver Nova are currently available until January 6, 2022, including a limited-time promotion for travel advisers and the Venetian Society (Silversea's loyalty club). Silver Nova will provide a total of 21 carefully customized, immersive Mediterranean sailings ranging from 7 to 23 days during her maiden season in 2023.
Silversea Cruises provided the rendering.
The ship will also go on a magnificent journey to South America in 2024, as well as a transoceanic passage that will let passengers to visit over 100 stops in 50 countries.
On July 15, 2023, the ship will embark on its 10-day maiden journey from Southampton to Lisbon. The cruise will stop at Saint Malo, France; Bordeaux, France, for three days to see the region's historical landmarks and 18th-century cultural legacy, which includes castles, vineyards, and French-style gardens; and Bilbao, Spain, before arriving in Lisbon, Portugal.
The Silver Nova will provide a hybrid luxury cruise experience.
Fuel cells are used in Silver Nova's revolutionary energy architecture and superior hybrid technology, allowing the ship to be completely emission-free when in port. This is to assist maintain the ship's sensitive ecosystems and port communities, enabling the ship to visit beautiful sites without having to worry about damaging the environment.
Liquefied natural gas (LNG), the cleanest fuel available for ocean travel, will also be used by Silver Nova. This reflects Silversea's strong dedication to environmental stewardship and ensures that the ship may safely visit distant, intimate ports.
Infographic on Silver Nova (Image Courtesy: SilverSea)
"With this progression of luxury and sustainability, we are happy to offer our guests a new way to travel," stated Roberto Martinoli, President and CEO of Silversea Cruises. "The Silver Nova is more than a new luxury ship; her introduction promotes ethical traveling, as well as fresh leadership and innovation in the cruise industry."
Silver Nova will feature remarkable design that immerses passengers in every port of call, in addition to energy efficiency and sustainability. With sumptuous interiors and several outdoor venues, the ship's asymmetrical shape allows for unparalleled connectedness to the areas it visits. The greatest suite offering in Silversea's history, among the most capacious in the industry, and a range of valued aft suites ensure passenger comfort.
Also read: The First Nova Class Hybrid Luxury Cruise Ship Begins Construction
The Silver Nova is the first ship in the Silversea fleet to include all-balcony suites, and it is the only ship in the fleet to boast the all-new 1,324-square-foot Otium Suite, which offers breathtaking 270-degree ocean and land vistas.
The Otium has a huge living room, magnificent walk-in closet, separate dining area, large bedroom, and bathroom with jacuzzi and walk-in shower. A pillow menu, espresso machine, daily canapés, a welcome chocolate box, and other remarkable details are among the extra opulent touches.
"It's an understatement to say Silver Nova is outstanding. "The ship exceeds typical luxury cruising standards and moves our fleet forward," stated Barbara Muckermann, Chief Commercial Officer. "With individualized experiences centered on deep location authenticity, her unique design will raise all levels of onboard luxury and comfort."
Silver Nova will become the new flagship of the Silversea Cruises fleet when she sets sail, ushering the brand into a new age of luxury and sustainability that discriminating guests will always appreciate.
Watch This Video-